There is an old Chinese saying, "Take people as a mirror, I will know what is right and wrong; take history as a mirror, I will know how events become rise and fall." History and culture are indivisible when it comes to understanding the past and developing the future. Through revitalizing the cultural heritage and transforming them to valuable asset such as hotels, tours, and tour destinations, we can enhance the market value of these cultural assets. We are also involved in the creation of animation to arouse the interest of the younger generations in the importance of cultural assets.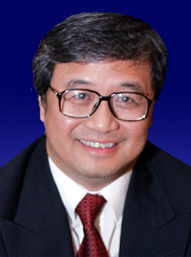 With over 20 years of experience in developing different cultural destinations, hotels, and designing a series of cultural tour products, we believe that the heritage in the remote and old areas can be revitalized and the historical value of these cultural resources can be passed on by preserving, developing and promoting them. Through tourism, we can gain insight into the historical and cultural divergence of different countries and nations, and to experience harmony between people and the nature in the diverse society; by blending in historical elements with the creation of animation, the younger generations will get to know more about the sustainable development of cultural heritage.

Cultural resources are powerful, irreplaceable and sustainable. Our mission is to unlock the market value of our cultural resources and transform them to cultural assets of precious historical value.


Peter M. K. Wong.
Founder
Culture Resources Development Co Ltd