Baicao Hermitage is located at the Lu Xun Native Place in Shaoxing, Zhejiang Province, China.

The guest rooms are scattered in a compound of five two-storey buildings, and the restaurant will be situated at the Former Residence of the He Family which dates back to the Ming Dynasty and is now a cultural relic under the state's protection. With typical grey roofs, white walls and an enclosed courtyard, the architecture of the entire property restores the characteristics of local residence dating back to the late Qing Dynasty.

Cusi: Ruzi Bull

Oozing with Jiangnan cultural ambience every nook and cranny, the simple yet elegant décor of Baicao Hermitage provides you a cozy environment to explore local history and culture. It is also an ideal place for you to unwind yourself after a long day's travel. Here, you can enjoy the tranquility away from the hustle and bustle of the city.

Lu Xun (1881 – 1936), a leading contemporary writer of modern Chinese literature, spent his teenage years in Shaoxing. Lu Xun Native Place is not just a unique historical district embodying Jiangnan atmosphere, but also an ideal place for cultural lovers to explore the writing world of Lu Xun. In the vicinity of Baicao Hermitage are the Former Residence of Lu Xun, Ancestral Residence of Lu Xun, Baicao Garden, Sanwei Study, and Xian Heng Hotel, a typical scene depicted in Lu Xun's story.

Hotel Fact Sheet

With a total number of 67 guest rooms, Baicao Hermitage provides cultural and travel lovers a comfortable accommodation while travelling the epic Shaoxing. As Baicao Hermitage was transformed from local residences, the size and configuration of each guest room vary from each other.

Deluxe Room
These 32 rooms are well equipped with modern furniture to provide you a comfortable accommodation after a bustling day.

Air-conditioning with individual temperature control
Well-appointed bathroom
24-hour hot water
IDD telephone
LCD TV
Cable TV programmes
Tea-making facilities
Mini-bar
Hairdryer
Complimentary in-room broadband Internet service

Executive Room
The rooms are spacious, between 50m² and 55m², and nicely decorated to preserve the unique cultural ambience of Shaoxing.

Air-conditioning with individual temperature control
Well-appointed bathroom
24-hour hot water
IDD telephone
LCD TV
Cable TV programmes
Tea-making facilities
Mini-bar
Hairdryer
Complimentary in-room broadband Internet service

Family Room
With one double bed and one small single bed, Family Room is well-equipped for a family of three.


Air-conditioning with individual temperature control
Well-appointed bathroom
24-hour hot water
IDD telephone
LCD TV
Cable TV programmes
Tea-making facilities
Mini-bar
Hairdryer
Complimentary in-room broadband Internet service

Standard Room
The 4 Standard Rooms are all neatly decorated to offer you a cozy environment to experience the traditional lifestyle of Shaoxing. Please contact our reservation office for the availability of Standard Room.

Air-conditioning with individual temperature control
Well-appointed bathroom
24-hour hot water
IDD telephone
LCD TV
Cable TV programmes
Tea-making facilities
Mini-bar
Hairdryer
Complimentary in-room broadband Internet service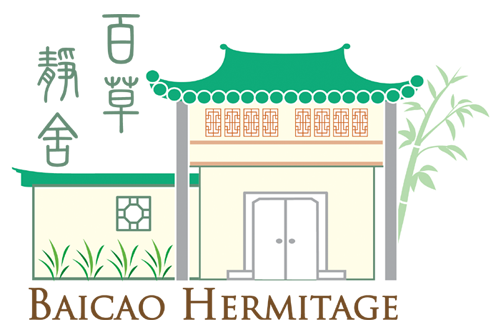 Webpage under construction


Room Rates

The below rates are valid from 1 Jan 2019 until further notice.

Room Type
Rack Rate
Internet Rate
(RMB)
(RMB)
Deluxe Room (Twin/Double)
798
400
Executive Room (Twin/Double)
898
480
Family Room
(Double+Single)
998
590
Extra Bed
120
120
Remarks:
1. Chinese breakfast is included.
2. Extra bed rate includes 1 Chinese breakfast.



Terms & Conditions
All rates are in Chinese Yuan (CNY) (also known as Renminbi, RMB).
The above rates are not applicable for the weeks of Lunar New Year Holiday, Labour's Holiday in May and the National Holiday in October respectively.

Room rate includes service charge and tax.

Room rate includes breakfast.

The same room rates apply for both single and double occupancy.

Double-bed is on request basis and is subject to availability upon check-in.

Children under 12 years old sharing the room with parents are free of charge (maximum one child without extra bed).
Check-in time is 2:00 p.m. and check-out time is 12:00 noon.
For late check-out till 6 p.m., 50% of the room rate will be charged. After 6 p.m., full day room rate will apply.
Cancellation policy: Less than 3 working days prior to the arrival date or no-show, one room night will be charged.
Rates are subject to change without prior notice.
The hotel accepts major credit cards including Visa and Master.
Personal cheques are not accepted.

Welcome to the Silk Road Hotel Management Co Ltd Electronic Reservation System. To make a reservation, please fill out the form below and submit it to us. You will receive a HOTEL CONFIRMATION either by email or by fax.

Baicao Hermitage, Shaoxing


Address

No. 227 Lu Xun Zhong Road, Shaoxing City 312000, Zhejiang Province, China

Tel

(86-

575

)

8511

3988

Fax

(86-

575

)

8509 3488

E-mail
Promotional Package:

(Hot Deal code: HT-BCH01)
3-Day-2-Night Accommodation + Chinese Breakfast
Discounted Price: RMB700
Additional night/room: RMB380
The rate given below are valid from 01 Jan 2018 - 31 Dec 2018.
Two nights' accommodation in Deluxe Room (twin-sharing) (2 persons)

Chinese breakfast for 2 persons
Remarks:
Above offer is subject to availability.
Rates are in Chinese Yuan (CNY), also known as Renminbi (RMB) and inclusive of service charge and local tax.
Full payment is required to be made to Silk Road Hotel Management Co. Ltd. by Visa or Master card within 3 working days once booking is confirmed or booking will be released automatically.
No name change is acceptable once booking is confirmed.
No refund for any no show and/or cancellation is made 7 days prior to arrival.
No refund for any early check out.
Guests of Baicao Hermitage, Shaoxing will be responsible for all charges made to their room. Any damages caused during the guests' stay will be charged directly to their own account.
This offer cannot be used in conjunction with other promotional offer.
The above package is not available during the public holidays, Lunar New Year, Labour Day, National Day, Mid-Autumn Festival, New Year Day, etc.
Hotel check in time at 14:00 and check out time at 12:00.
Baicao Hermitage is located at the Lu Xun Native Place (hometown of Lu Xun) in Shaoxing, Zhejiang Province. It takes about 10 minutes' drive to the Shaoxing train station; 30 minutes to the High-speed Rail Shaoxing North Station; and about 1 hour to the Hangzhou International Airport. It provides easy access to many famous cultural attractions such as Shen Garden,

Orchid Pavilion (Lanting), and the Ancestral Residence of Zhou Enlai.




Address

No. 227 Lu Xun Zhong Road, Shaoxing City 312000, Zhejiang Province, China

Tel

(86-

575

)

8511

3988

Fax

(86-

575

)

8509 3488

E-mail
culturehotels@the-silk-road.com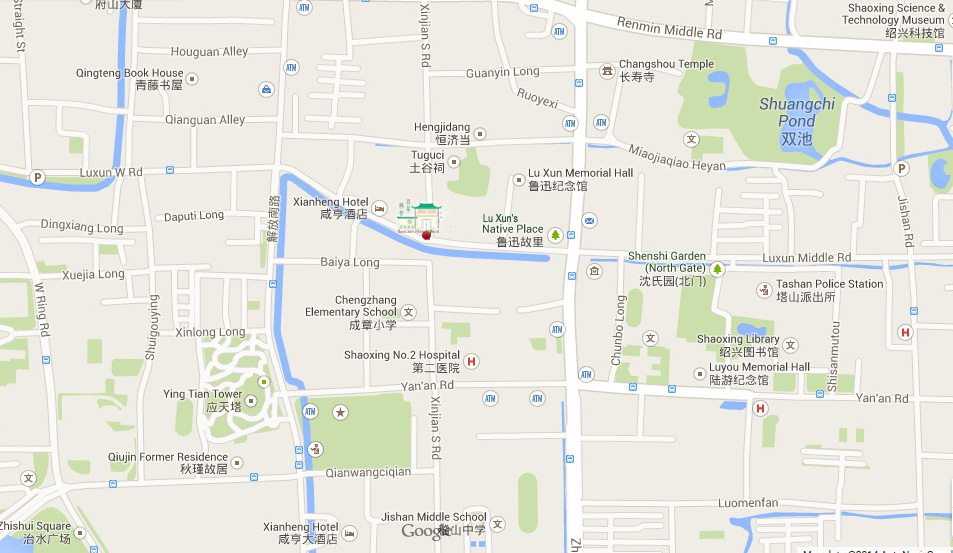 Nearby Attractions

Baicao Hermitage is conveniently located and there are many famous attractions nearby.
Lu Xun Native Place
It is in the vicinity of Baicao Hermitage. Lu Xun, a famous writer in China, spent his childhood life in Shaoxing. Today, Lu Xun Native Place is restored into a historical block that includes former residences, ancestral hall, Sanwei Study and Baicao Garden. Tourist can experience the life of Lu Xun and trace the characters depicted in Lu Xun's stories here.

Sanwei Study

Sanwei Study, a famous private school in the Late Qing Dynasty, is located in Luxun Native place. This is where Luxun studied from the age of 12 to 17 and laid a solid foundation for literature. Luxun mentioned his study at Sanwei Study in the article "From Baicao Garden to Sanwei Study". The architecture and decoration of Sanwei Study are well-preserved to restore its traditional style dating back to the Late Qing Dynasty.


Shen Garden
It is a Chinese classical garden with a love tragedy. The great poet Lu You of the Southern Song Dynasty was forced to divorce his wife, Tang Wan. When Lu met Tang after years, Lu carved a poem "Hairpin of Gold Phoenix" onto the wall to express his sadness. When Tang found the poem, she responded with another

melancholy poem and soon died in sorrow. Lu was so regretful that he wrote poems to yearn for his love in Shen Garden. It takes 5 minutes' walk from the Baicao Hermitage.



Orchid Pavilion (Lanting)
During the

Spring and Autumn Period (770 BC - 476 BC), Gou Jian, the King of the Yue State, planted orchids here; in the Han Dynasty (206 BC – AD 220), a caravan pavilion was built here, thus the name Orchid Pavilion. It

became famous after the sage of calligraphy Wang Xizhi improvised Prologue to the Lanting Collectionhere. Wang invited 41 literati to gather and composed poems at Orchid Pavilion. Wang was invited to write the prologue for the collection, which was crowned "the Best Semi-cursive

Script (Running Script)". Since then, Orchid

Pavilion has become a famous place for calligraphers and literati.

The Ancestral Residence of Zhou Enlai
The ancestors of Zhou Enlai, the former Prime Minister of China, lived here. It is a Ming-style architecture complex which consists of three rows of buildings, a traditional architectural style. The Memorial Hall of Zhou Enlai, which exhibits the outstanding achievements of Zhou, is a part of the Ancestral Residence. It takes about 6 minutes' drive from Baicao Hermitage.
Please feel free to send your comments to webmaster@the-silk-road.com .
---
Baicao Hermitage is full of local flavour. Staff were friendly, though they don't speak good English. Spacious room and lovely décor. We enjoyed our stay at this hotel very much.
Tina Watsons
10 – 13 Aug 2015
---
在鲁迅故居景区里,内外都是古色古香,房间很大,房内设施精致,整洁舒适,院内种有各种蔬菜,服务到位,值得推荐!
---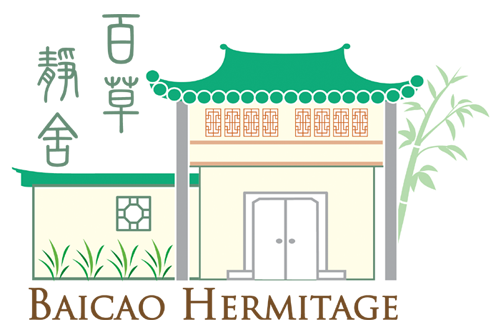 Webpage under construction